Can you believe it's holiday season already? With so many parties and special events to attend, trying to look your best can sometimes be a daunting task. One of my go-to fail-proof looks is to incorporate velvet into my winter wardrobe for a festive and warm outfit. Let's face it wearing a fancy lace dress is pretty and all, but you can freeze your buns off while wearing it.
Luckily one of the season's comeback trend is velvet, this soft, rich fabric can sometimes be difficult to pull off, so I have put together a few easy tips to make it easier for you!
Velvet Blazer
A great velvet blazer can amp up any look and easily be worn in a multitude of ways. Keeping it simple is the key, chose a style like the traditional tuxedo cut. Having a more tailored silhouette works best as this fabric does have some volume and staying within those lines create a sleek look, the last thing you want to look is bulky.
Some ways to wear a velvet blazer are to pair it with denim, layer it over a dress, or elevate a basic black pant.
Color and Texture
To get the most out of your piece, stick to dark rich colors like black, wine, hunter green, and navy blue. Classic is always best for color and texture, avoid overly ornate velvet or anything with too much glitz like glitter. This tip also applies to any velvet garment you invest in.
Velvet Dress/ Skirt 
How cute is this little number from Target? It did run a little short so I sized up and it was comfortable and perfect for your next holiday party!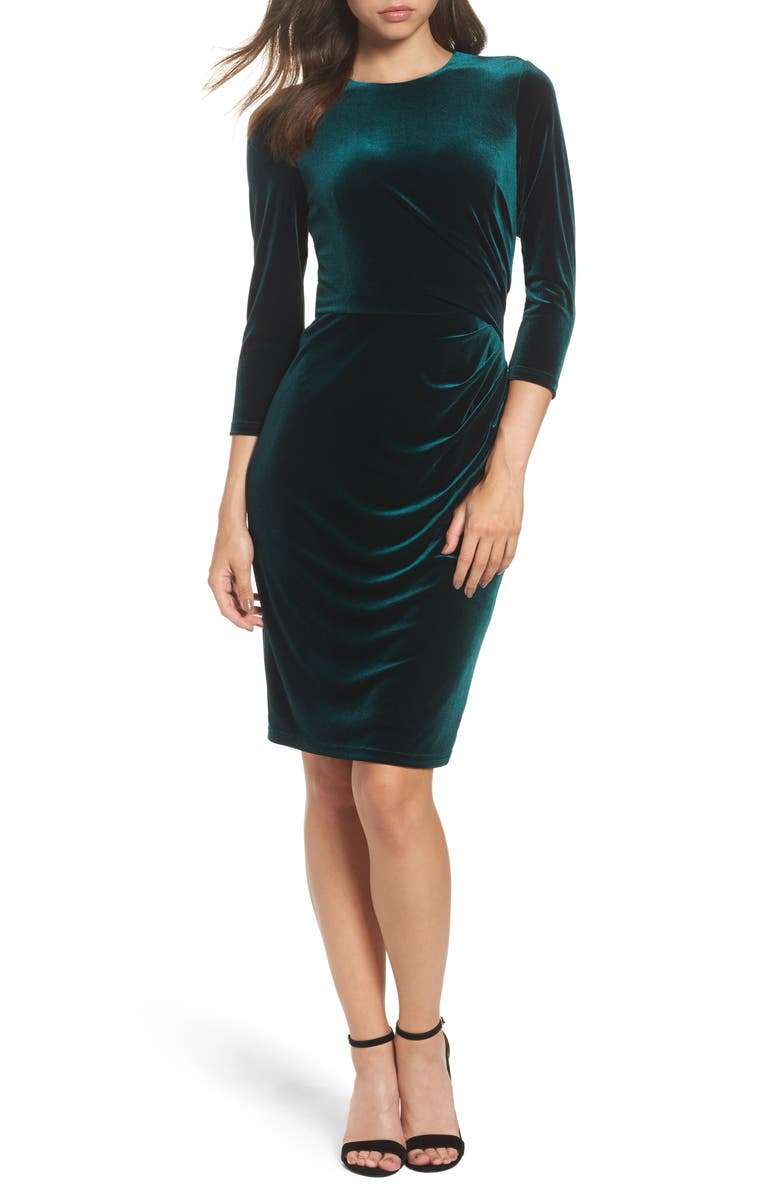 It is the dress you didn't realize you needed in your closet. Whether the fabric makes up the entire body of the dress or has just some velvet details like a ruffle it adds so much depth and texture to your look. No need to overly accessorize it as the fabric itself is a statement, let it shine on its own.
Velvet Trousers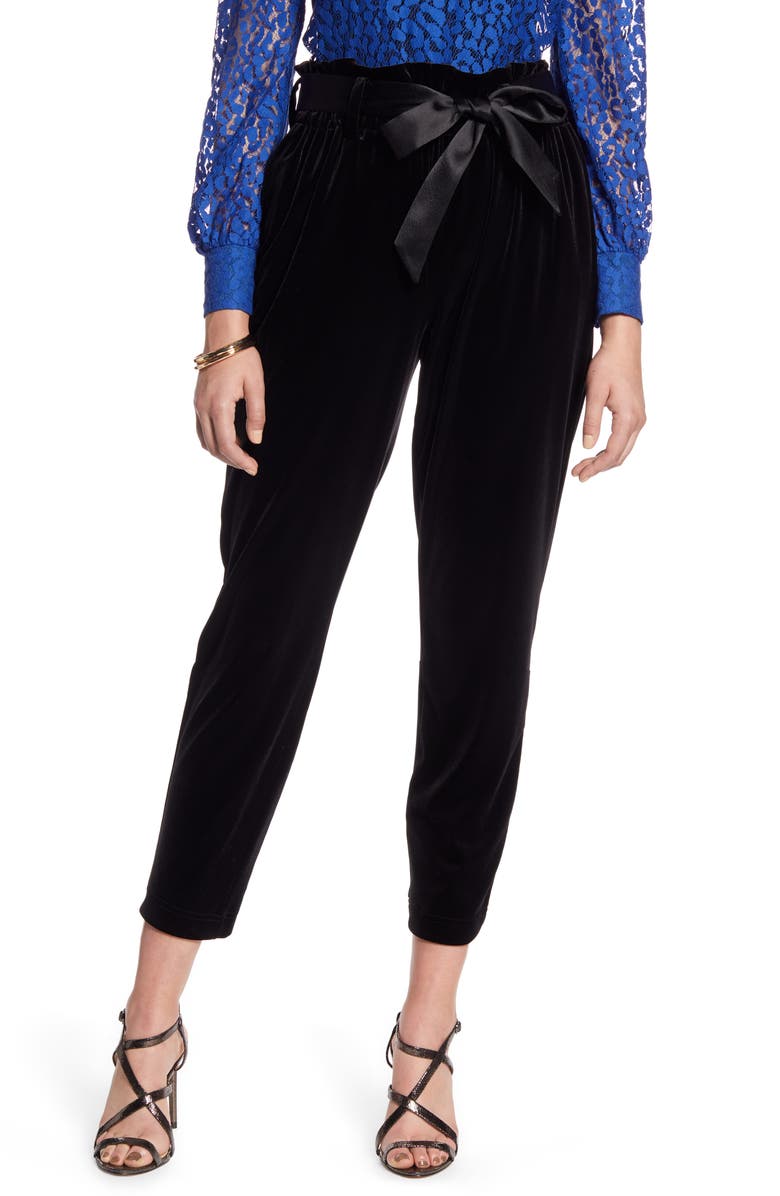 I really think trousers are the most difficult to pull off, but not impossible. The right pair can be super chic and take place of any fancy dress.  Always stick with the same cut as you do in your favorite pant, is just a fabric switch up!
Velvet Accessories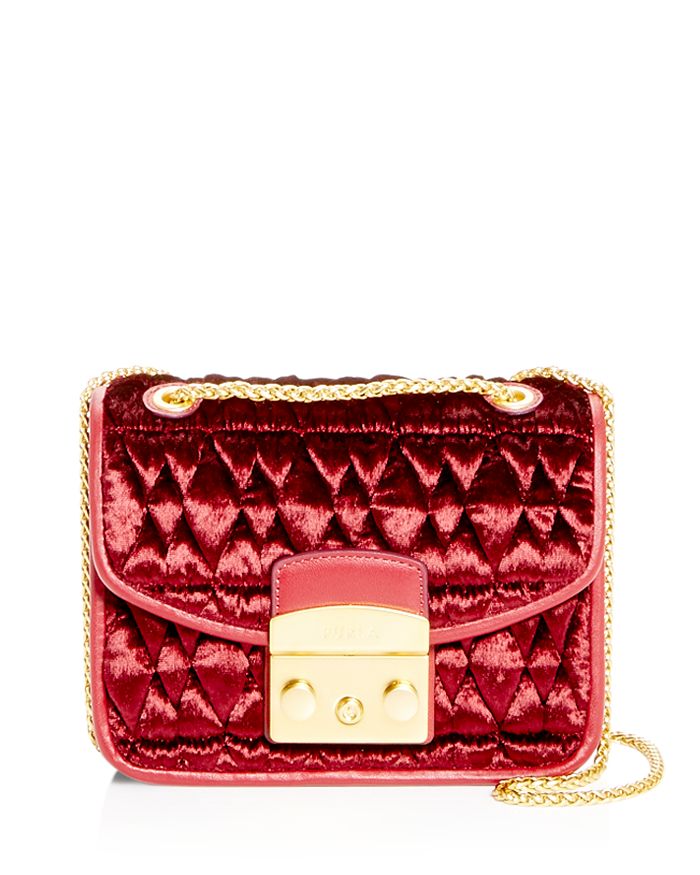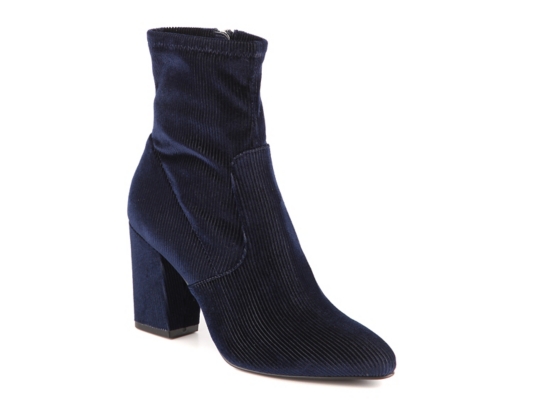 If you are not ready to commit to a dress or a blazer, try this trend with a beautiful hair accessory, handbag or even a pair of shoes or boots.
These little touches can have a big impact on your outfit, Have fun with it and make it your own.
There you go, a few easy steps on how to wear this warm and luxe trend, I cant wait to see everyone "crushing" this trend!! (hahahaa yup I'm that lame)
If you need some help shopping for the holidays whether it be for yourself or a loved one I would love to help! Email me at whatthej@ccbyjc.com and let's chat!!
XO,
Julia