Change of seasons not only brings new weather it also brings new trends! One of the big trends for spring is polka dots, primarily black and white patterns.  NYFW for Spring Summer 2019 was filled with this classic print from designers Dolce Gabanna to Fendi. The never ending question is how do we incorporate runway fashion into our day to day looks.  I've put together a few different versions on how to pull off polka dots. Although this trend isn't a difficult one, it's still a pattern that many wouldn't think to wear or maybe not like on themselves. Here a few easy ways how to refresh your closet with a runway-ready trend!
Play up a basic sweatshirt with polka dots, wear it with jeans, leggings, skirt or even flowy overalls as I did here, super stylish and comfy! I fell in love with this Target  Who What Wear cutie a few weeks ago while I was doing a try on session, and have not stopped wearing it since!
Another great Target find was this little white clutch that has the most darling little black dots on it. It also has a gold ring attached to it that you can use as a bracelet or handle, it can also be tucked in the way I wore it.
A good jumpsuit is my ultimate spring/summer go-to piece. Super easy to layer and switch up. Adding a moto leather for some edge or even a sweet belted cardi for a soft feminine look. By just changing a few pieces you can get many outfits! How cute would this jumpsuit also look paired with a pair of sneakers and a denim jacket?!
A great perk of choosing polka dots as a pattern that it goes with pretty much anything. Almost every single color of the rainbow "goes" with black and white,  ok maybe not dark brown but that is pretty much the exception. A flirty dot top can be paired from white denim to the traditional blue without skipping a beat. This also applies for prints and stripes!
Opt to go the nontraditional route of polka dots, a pattern made with studs or round embellishments can be a perfect way to incorporate this trend. My white mules pictured below are a perfect example.
Loving pointy mules for spring!! I have been unintentionally purchasing a bunch of them but that's totally ok because I know I will wear every single pair, as they are super comfy and cute!
Layering a trend into your wardrobe doesn't mean you need to do a complete overhaul. You can easily do it by buying some fun pieces like a handbag, scarf or hair accessory.
Few fun tips on how to wear polka dots:
Mix and Match with other polka dots
Wear them not only on your clothing but also on your accessories
They can be dressed up with heels or dressed down with flats or sneakers
Rock them with stripes and patterns
Find alternative polka dot patterns such as studs or perforated leather
Here are a few more fun dotted pieces I found, you can easily shop them by clicking on the images.
Mix two trends in one, choose a versatile wrap shirt dress with an updated mix of the polka dot.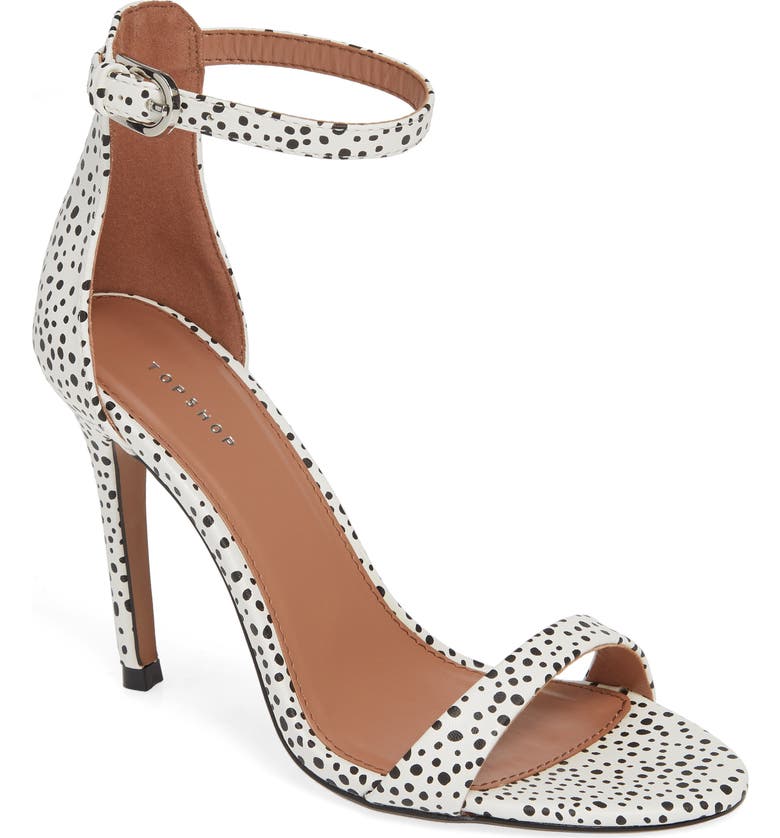 Step into this trend in a subtle way with this beautiful strappy sandal.
Have fun with polka dots with this statement-making whimsical waist bag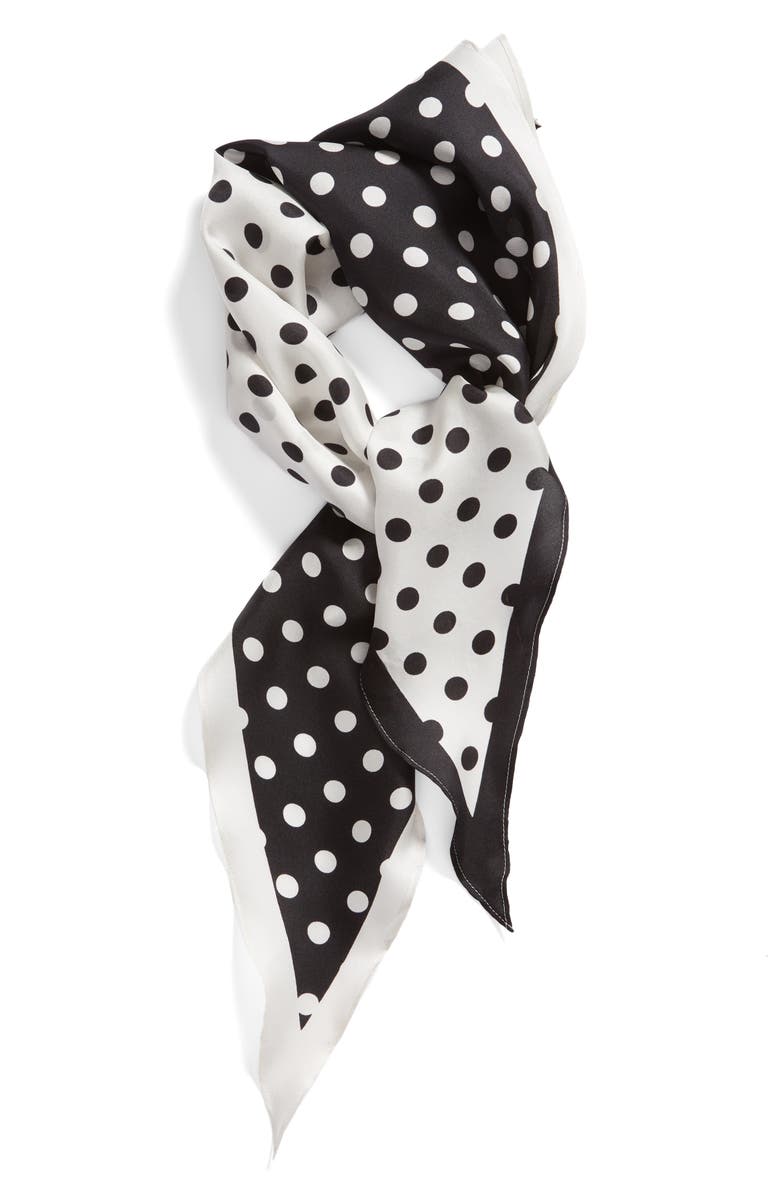 A scarf is the perfect versatile accessory that can be worn so many ways to add a pop to your wardrobe.
This cute affordable blouse that can be worn dressed up or down is a must have!
Trends are meant to have fun with, whether you commit to a dress or a silk scarf, remember to make it your own!
Click on the images to shop your favorite pieces!
Thanks for "spotting" by!!
xoxo
JULIA